An Englishman's Year in Siberia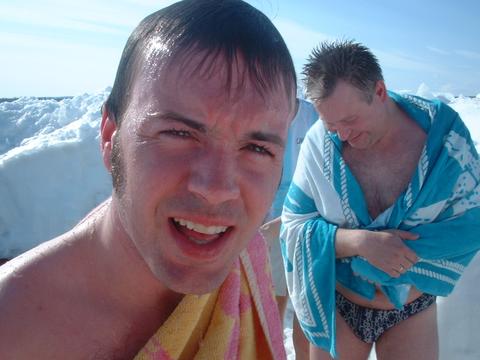 This is a very interesting story of an Englishman living for a year and a half in Siberia- a tale of romantic entanglements, visits to uranium mines, nights spent in the tents of Mongolian nomad families, filming advertisements for manicures, muggings, mafia and above all the wonderful friendship and kindness that come to all who spend a little time getting to know Russia.
Russia:
a country barely understood by foreigners and only a little less baffling to Russians themselves. Russia is life in the raw. No ordinary story of a traveller passing by, An Englishman in Siberia is packed with considered observations on the many differences between Russian and Western life. As the natives say, "Once you leave, you will miss Siberia but you will not know why". Perhaps this story will shed just a little light on why this vast land claims a part of the soul of all who come to know her.
Chita Town - Siberia
Airport
Church
.......
Lenin and Lenina Square
Lenina Square
.......
Post Ofice and part of the Town
University
The Afghan War Museum
Read the whole story here:
An Englishman's Year in Siberia

by James Brooks